About the TZ Watch School:
An Overview

---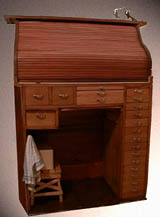 The TZ Watch School offers an illustrated, interactive course on watch repair for the beginner. No previous experience is expected. The courses are made up of a series of carefully illustrated lessons. The School offers discussion forums and chat rooms to facilitate an exchange between students and the instructor. There will be much to talk about!

The School offers courses in 2 levels, called Level 1 and Level 2, and each level includes eight classes. Please see the

Course Catalog for more details on the curriculum. The material is structured progressively beginning with the most fundamental issues, including workspace considerations, and basic tools and their handling.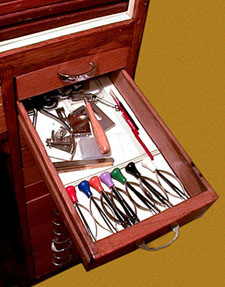 The Level 1 course requires the purchase of a basic toolkit and watch movement. Level 2 entails the purchase of some additional required tools, as well as some recommended, but optional, tools. A movement is also supplied as part of the toolkit for the Level 2 course.
All curriculum is designed to not only provide basic service and repair skills, but also an understanding of the concepts that contribute to both watch design and watch repair. It is not enough to simply know how to "clean" a watch without understanding the principles of construction and service. Thus, understanding, as well as skill, will be emphasized at both levels.
Each student must decide on his or her interests and use the instruction materials accordingly. Although coursework is progressive, each Level will provide a complete experience. For example, Level 1 will serve to introduce the student to the basic concepts of a watch, the basic tools and procedures of the watchmaker, and basic disassembly and assembly skills.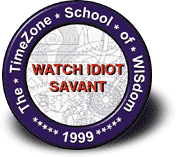 The graduate of Level 2 will have the basic skills to disassemble, clean, lubricate, and reassemble a typical automatic date-only calendar movement. How much knowledge and skill a student wishes to gain through continuing independent practice and experience is a personal decision. In addition to providing the satisfaction of learning and accomplishment, the coursework should be fun.